■ STORY ■
It all started when the protagonist randomly came across a video of the newly debuted maid Vtuber "Ramie Amatsuka." Our lonely hero was tired of his job and lost his lust for life, his only comfort being Ramie Amatsuka's live streams.

At first, she was just an illustration. However, through the wonders of technology, she started to be able to truly come to life.
Eventhough it was through the screen, just by watching her channel grow and how enthusiasticaly she chatted with her audience, he felt his spirits lift.
One day, Ramie Amatsuka, a former citizen of the virtual world, appeared in front of the protagonist by jumping through the screen...

"Spend time with the cheerful maid Vtuber who wants to take care of you. Your fun and raunchy room-sharing life begins now!"

■ CHARACTER ■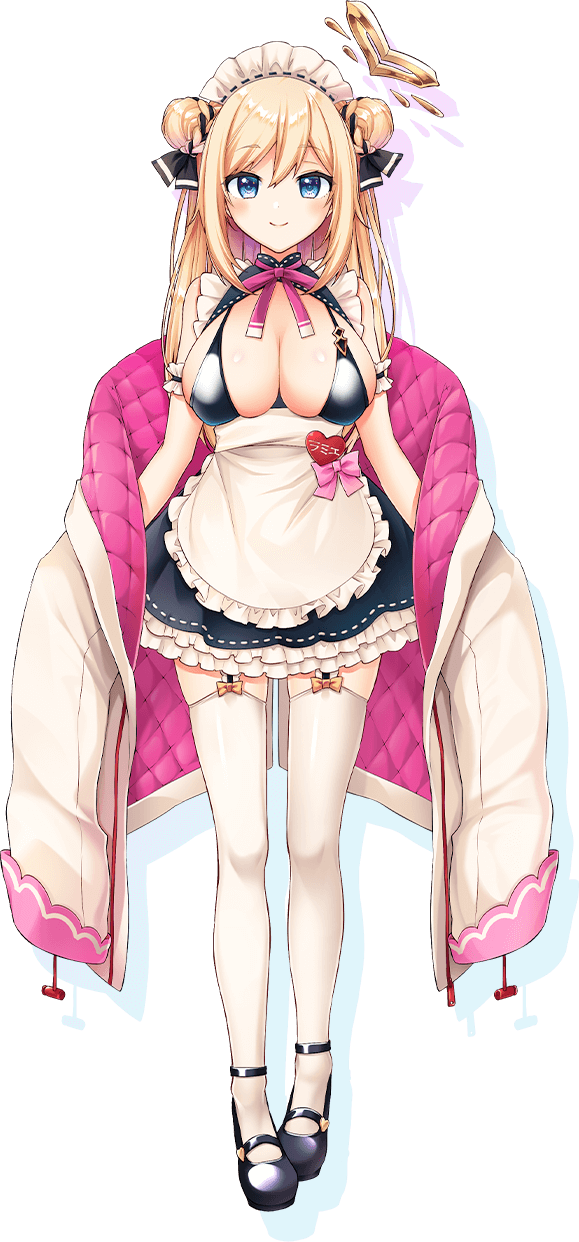 An apprentice angel-maid who debuted as a Vtuber. Her channel has almost a million subscribers, she is one of the most popular Vtubers.

She is a little clumsy, but very caring girl who came out of the virtual world to make the protagonist smile.

When Ramie was just starting out and at a low point in her career, the protagonist was there for her with words of encouragement.To repay his kindness, she left the virtual world and ended up living with him.

■ STAFF ■
Character Design:Itohana
Script:Amamikabocha
Producer:Jiro Shinagawa
■ PRODUCT INFO ■
Title:Vitual Maid Streamer Ramie
Platform:Nintendo Switch, Steam
Genre:ADV
Language:Japanese, English, Chinese(Simplified, Traditional)
Voice:Japanese
with E-mote
■Release ■
・Switch
Scheduled the end of January
(Japan:16th December 2021)
・Steam
21st January 2022
■System Requirements■
・OS:Windows8.1/10(32bit/64bit)
・CPU:Intel Core i processor (except low voltage version) is recommended.
・Memory:1GB or more
・Strage:6GB or more
・Resolution:1280×720 pixel or higher
・DirectX:9.0c or later
・Video chip:
 Pixel Shader 2.0 or later
 or Intel HD Graphics (Clarkdale) or later
 or NVIDIA GeForce 8000 or later
 or AMD Radeon HD 2000 or later
・Other: Pointing device required (mouse, trackpad, etc.)
・This software does not guarantee operation on virtual drives and Virtual PC (including Apple Boot Camp).
©monime

(c) The Nintendo Switch logo and Nintendo Switch are registered trademarks of Nintendo.